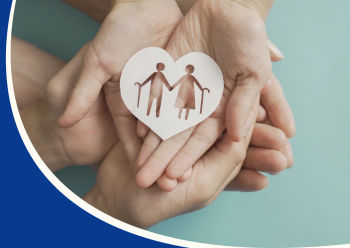 SUCCESS STORY
Ms. Dunn came into Shields Richmond March 12th from UCSF, due to osteoarthritis of the right hip. She had undergone Total Hip Replacement surgery.  Patient initially needed maximum assistance with functional activities of daily living and mobility.
Physical Therapy and Occupational Therapy focused on physical strengthening and conditioning exercises, pain and edema management, use of assistive devices to facilitate and enhance patient abilities, and lastly, fall prevention and safe transition to home.
Amazingly, Ms. Dunn was discharged home within two weeks of rehabilitation treatment sessions and was able to resume independent living!
Ms. Dunn is pictured with her therapists before going home, with a big smile 
Shields Richmond Nursing Center