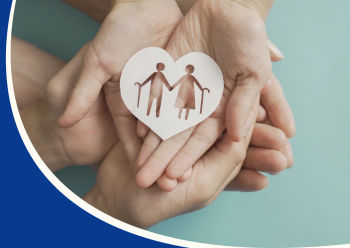 Occupational therapy is about helping people do the day-to-day tasks that "occupy" their time, sustain themselves, and enable them to contribute to the wider community. Occupational therapy seeks to develop, improve, sustain or restore patients' highest possible level of independence.
An Occupational Therapist (OT) is trained in the practice of Occupational Therapy. The therapist works with patients to help them perform activities of daily living, such as feeding themselves, bathing, dressing, grooming, performing work, homemaking, and leisure activities. Goals also include the promotion of health, and the prevention of injury or disability.
An occupational therapist can work with a broad range of patients of various limitations and abilities in a wide variety of settings.

Source: Wikipedia: The Free Encyclopedia. Wikimedia Foundation, Inc., December 2013.